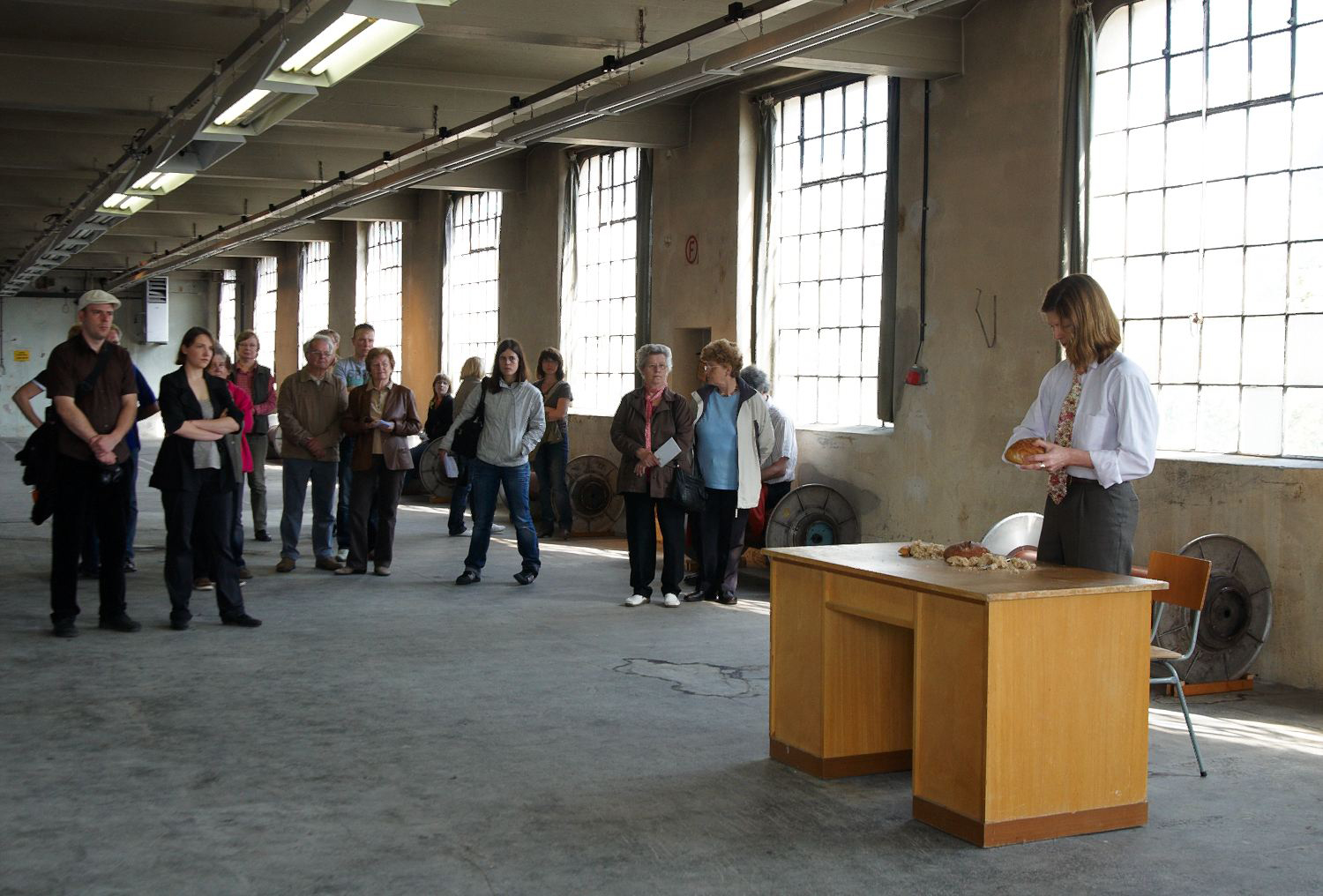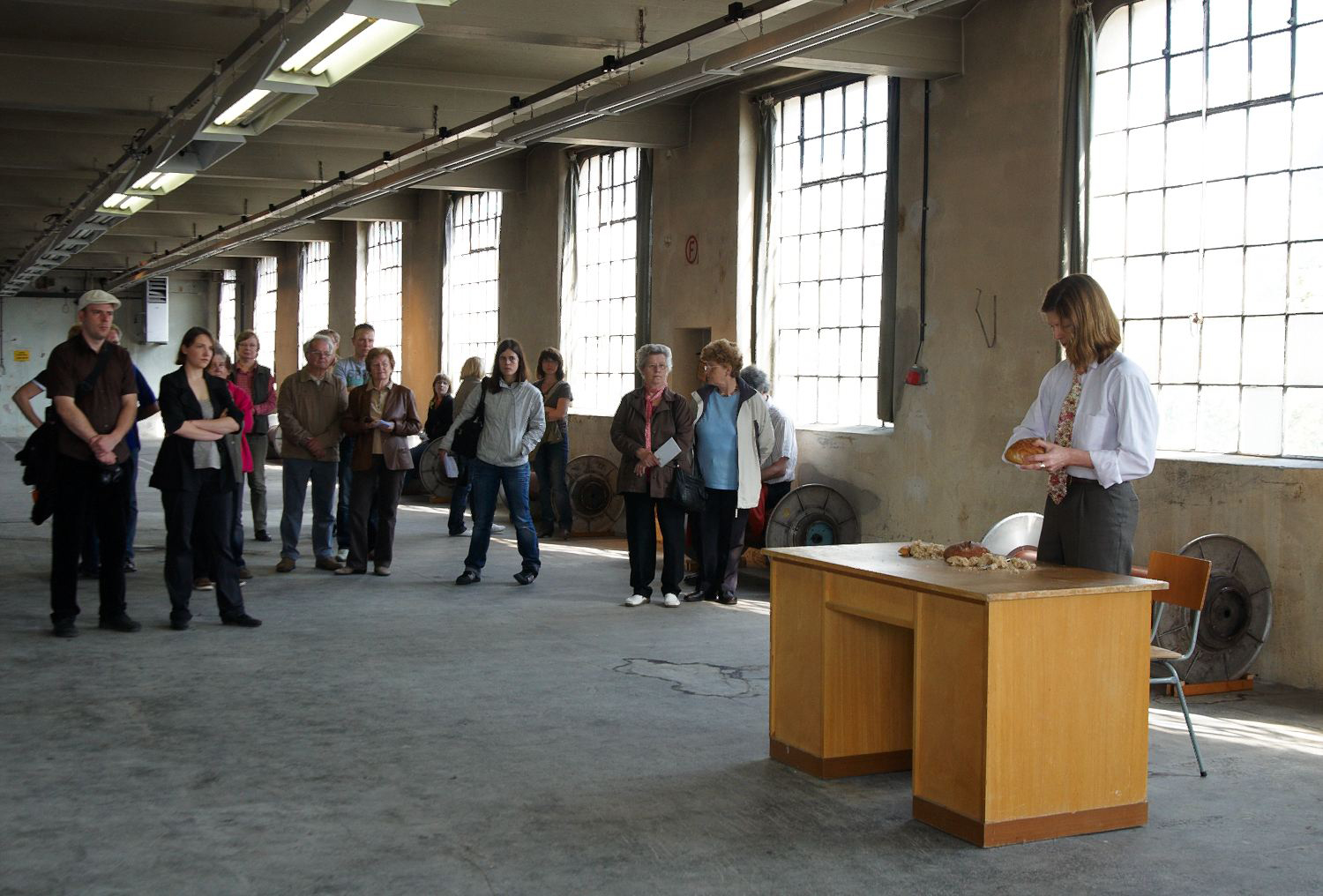 Bread Tools and Mittens, GrenzART 1, Oberland Performance Art Festival, Kirschau Germany (May 2010)
Photos Dorothea Seror
The urban everyday is bound into modes of production and measured in terms of productivity.
Caught in these parameters we see, and experience, the body in terms of its use value, limiting our engagement with the world. Bread Tools and Mittens is a performance which explores this predicament and questions society's imperative on the individual to be productive.
The project draws on Maurice Blanchot's essay 'Two Versions of the Imaginary', in which he develops the idea of art as a disrupted functionality. He argues that when a utensil is broken it becomes a representation of itself, enabling us to 'see' it as an image.
In the performance a body with hands wearing loaves of bread for mittens is set against tools that are moulded out of dough. Neither hands nor tools can function.
Performances
2010
GrenzART 1, Oberland Performance Art Festival, Kirschau Germany
2009
LIVING LANDSCAPES, Aberystwyth University, 18-21 June 2009.
S.C.U.M MANIFESTO DINNER, Chelsea College of Art, London, UK, Feb 2009.
2008
BODIES IN MOTION: EXPLORATION IN PERCEPTION AND PERFORMANCE, Florida Atlantic University, US, Dec 2008
WALDKUNSTPFAD 08, Darmstadt, Germany, Aug-Sept 2008.
S.C.U.M Dinner, Chelsea College of Art, London (February 2009)
Performance at Waldkunst, Darmstadt Forest, 2008, in 'The House in the Woods' built by Walter Van Broekhuizen, after Henri Thoreau. Photos Paul Litherland and Andrew Downs.
Baking of bread tools, Darmstadt 2008, Photos Claudia Kappenberg